This tutorial will show you how to create a new media sequence, so that you can start track a health concern with photos and videos.
1. Sign into your CaptureProof account.
2. Click on "Upload".
3. Click on "Choose".
4. Select the first photo or video you want to upload to the new media sequence and click on "Open".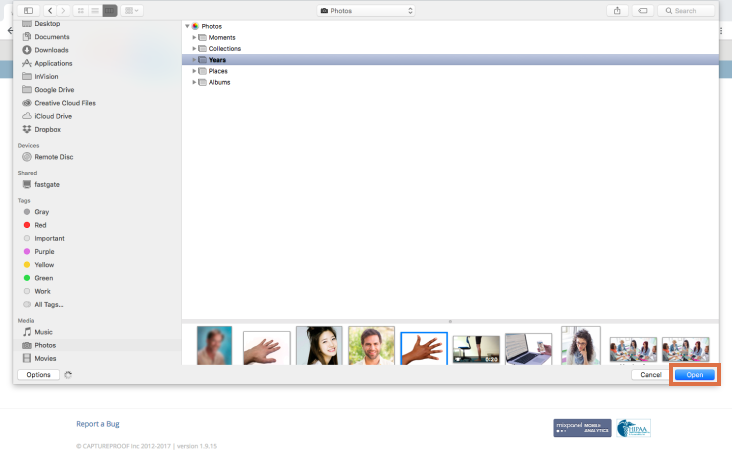 5. Fill in the name of the new media sequence, the way you would like to receive notifications, and a description. Then, click on "Submit".
6. Your new media sequence has been created, and you can now regularly upload photos or videos to it to track changes over time.